The long-awaited next chapter of mathcore madmen The Number Twelve Looks Like You is finally upon us – pinch yourself, it's real!
That's right: after a decade out of the studio, the New Jersey noisemakers are returning with their fifth full-length album on September 20, Wild Gods. Following a lineup change and subsequent touring in 2016 (retaining original members Jesse Korman on vocals and Alexis Pareja on guitar, along with new recruits Michael Kadnar on drums and DJ Scully on bass), this is the first new music from the band in ten years. How has their supreme blend of math madness, tantalising technicality, and sheer brutality aged? Check it out for yourself – TNTLLY have graciously gifted us the first single already, in the form of "Ruin the Smile".
As you'll no doubt hear, the ambitiously visceral musicality and tangible, emotional honesty of this lead single promise a more potent version of the band's former self – punching harder in both power and precision. Wild Gods is described as, 'that next wild record that would push us even more out of our comfort zones and into new waters', with the intention to 'find a balance where we were not repeating ourselves, yet staying true to an essence of what the band had achieved in the past' (by Korman and Pareja respectively). In this, the quartet clearly look set to succeed if "Ruin the Smile" is anything to go by. As well as this stellar single, we've also been gifted a confirmed tracklist and album art for Wild Gods:
1) Gallery of Thrills
2) Last Laughter
3) Ruin the Smile
4) Ease My Siamese
5) Sword Swallower
6) Raised and Erased
7) Tombo's Wound
8) Of Fear
9) Interspecies
10) Rise Up Mountain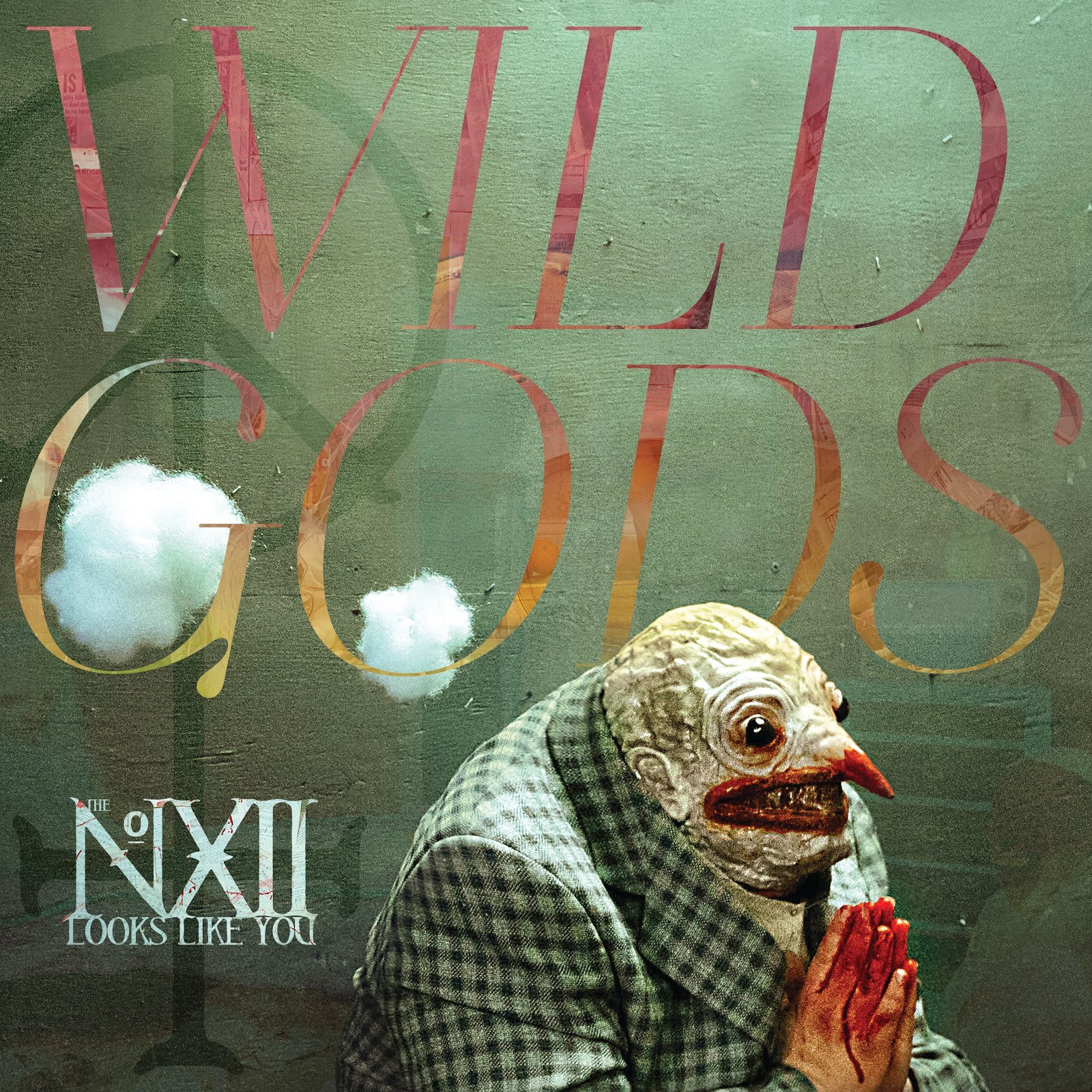 The track names alone hint at what a frantic beast this album is likely to be. On its lyrical inspirations, Korman spoke of how Wild Gods will be a break away from the personal experience-fuelled content of previous efforts:
'I always said that if I had a platform like Number Twelve again, I would speak for others and help tell their stories. Which is what I did. This album is like a galactic freak show advertisement to aliens… I am sort of like a deranged ringleader to this planet, telling the extraterrestrials to come see and hear all about it, to come see the Wild Gods.'
In support of the new album's release, TNTLLY will also hit the road in the US to promote the new record. Playing a string of shows mostly on the East Coast, they'll be accompanied by God Mother and Pound; bands whose equally chaotic math-noise make them perfect candidates to join the fun.
The dates for the tour are:
Oct 1 – Kingsland – Brooklyn, NY
Oct 2 – Amityville Music Hall – Amityville, NY
Oct 3 – ONCE – Somerville, MA
Oct 4 – Rec Room – Buffalo, NY
Oct 5 – Bar Le Ritz PDB – Montreal, QC
Oct 6 – Sneaky Dee's – Toronto, ON
Oct 8 – Call The Office – London, ON
Oct 9 – Mac's Bar – Lansing, MI
Oct 10 – Wire – Berwyn, IL
Oct 11 – Citadel – Indianapolis, IN
Oct 12 – Big Room Bar – Columbus, OH
Oct 13 – Smiling Moose – Pittsburgh, PA
Oct 15 – Ottobar – Baltimore, MD
Oct 16 – Canal Club – Richmond, VA
Oct 17 – Voltage Lounge – Philedelphia, PA
Oct 18 – Debonair Music Hall – Teaneck, NJ