Almost three years have passed since Steven Wilson released To The Bone back in 2017. The record changed his sound into a more pop-influenced AOR direction, leaving many with mixed feelings. Today, Wilson announced his new album The Future Bites, due out on June 12 via Caroline International. To accompany this album reveal, he also released a first single called "PERSONAL SHOPPER".
"PERSONAL SHOPPER" – purposely stylized in uppercase – is an EDM-driven song that features some darkwave-esque synths in the very beginning. This might all sound strange, but it really fits the very high falsetto voice that Wilson already employed on To The Bone. With its fast pace, the song builds on a simple bass drum beat, which is soon to be accompanied by a catchy bass line and dark synths. The images conjured by "PERSONALS SHOPPER" thus far make for a very dark, 80's horror movie-esque tune that's only interrupted by the chorus, sung by female vocalists. Said chorus almost sounds like an 80's fitness show on the TV, mostly due to its pushing beat and driving pace.
In between the dark synth pop landscape, Elton John starts summarizing objects that, interpreting the song's meaning, are completly unnecessary. These objects, such as 'anti-aging cream', are contrasted by human parameters such as 'self-love'. In fact, the lyrical component of "PERSONAL SHOPPER" carries deep meaning and leaves a lot of space for interpretation. Sadly, Elton John's appereance is rather unspectacular, knowing what he's usually able to do with his voice.
The Future Bites' tracklist goes as follows: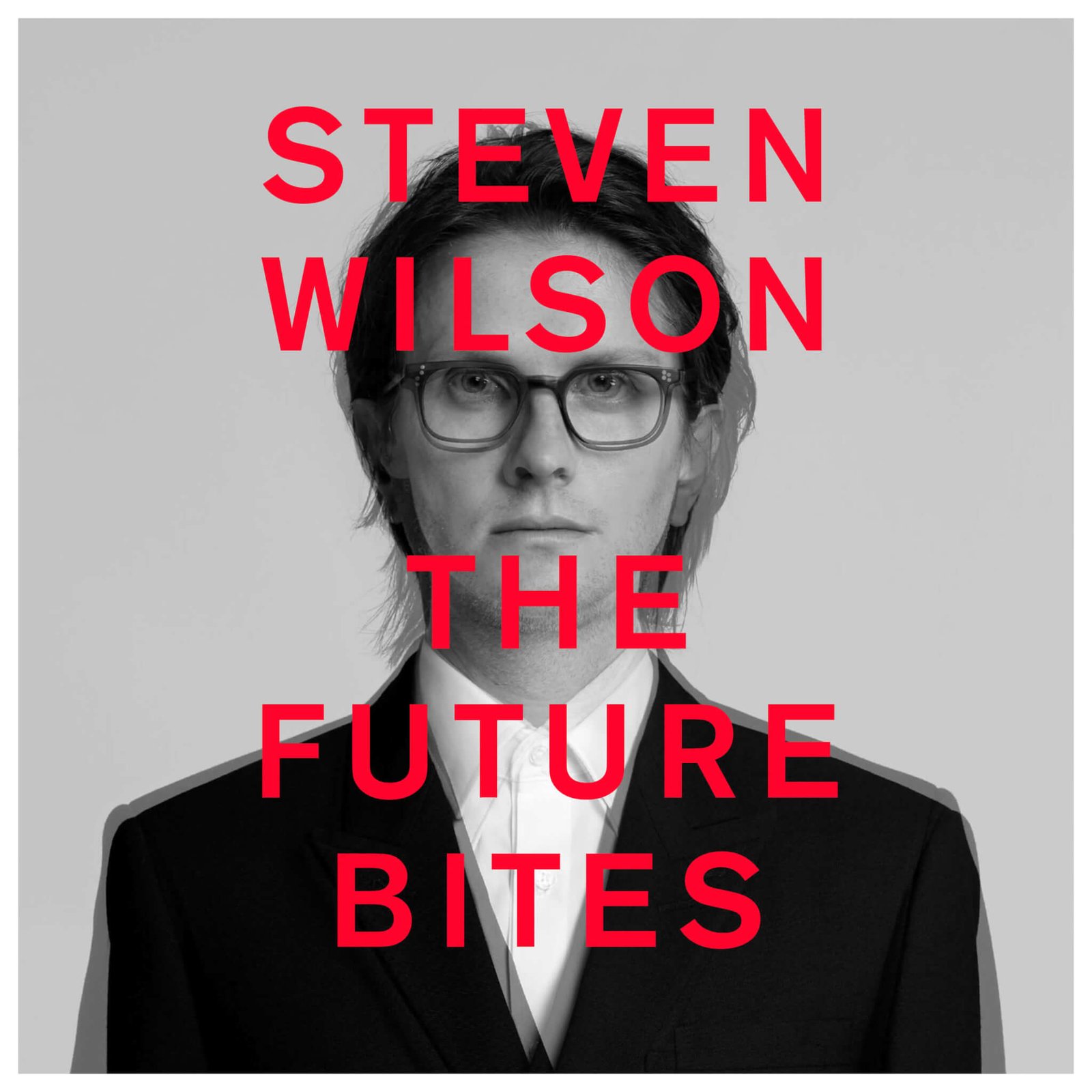 1. UNSELF
2. SELF
3. KING GHOST
4. 12 THINGS I FORGOT
5. EMINENT SLEAZE
6. PERSONAL SHOPPER
7. MAN OF THE PEOPLE
8. FOLLOWER
9. ANYONE BUT ME
There's still a lot of Steven Wilson here, even an acoustic guitar (which basically only plays chords but still bears some reminiscence to Porcupine Tree), but this synth pop version of him sounds unusual, and touches on different territories even on a lyrical level. "PERSONAL SHOPPER" delivers over nine minutes of new music, which will certainly only be a small part of the entire record. By changing his sound again, Wilson stays somewhat 'progressive', even though there's barely any rock in this new song. What do you think about "PERSONAL SHOPPER"?
You can pre-order The Future Bites here. Be sure to follow Steven Wilson on Facebook as well so you don't miss out on any future updates.