Myrkur has always been melodic, right up until the point when the guitar distortion and black metal screeches rip across the track, but thanks to some soul searching and neat innovation, the rules have now changed. Amalie Bruun, the intrepid artist behind Myrkur, has taken a notable change of pace, leaving behind the heavy nuances of metal for a decidedly more folk-oriented sound. Consider this a Myrkur journey like none you've ever heard before, as you'll hear with no shadow of a doubt in the new song "Ella".
Bruun's voice is as distinct as ever, and the stylistic changes are equally as striking. The emotive ambience, now the sole driving force of the music, seems to have taken on a new lease of life, creating a natural and epic soundscape with an effortlessly soulful drive. As awesome and mesmerizing as Myrkur's earlier releases are, there is something a little more mature happening here. The heavy elements are gone, but has any of the substance left with them? Definitely not.
Of the new single, Bruun had this to say:
'This is my version of a new folk-song, with roots planted in history and in the past. It is my ode to mankind and our connection with nature- a rite of passage as a woman and a rebirth-ritual in the sea.

Three years ago I decided to share a video where I performed an old Scandinavian folk-song on the nyckelharpa. After this I realized that I had a strong need to create an album within this universe and that other people also wished to hear this. So I started working on picking out what old songs to reinterpret as well as write my own version of this. This is "Ella".'
"Ella" paves the way for an upcoming full-length album created in the same vein. Folkesange has been produced by Christopher Juul of Heilung fame, and is Bruun's homage to the much-loved traits of traditional folk. Though shaking up the prerequisites of Myrkur's music, the album looks to be extremely promising, and a stunning new addition to her catalog.
The full album tracklist is as follows: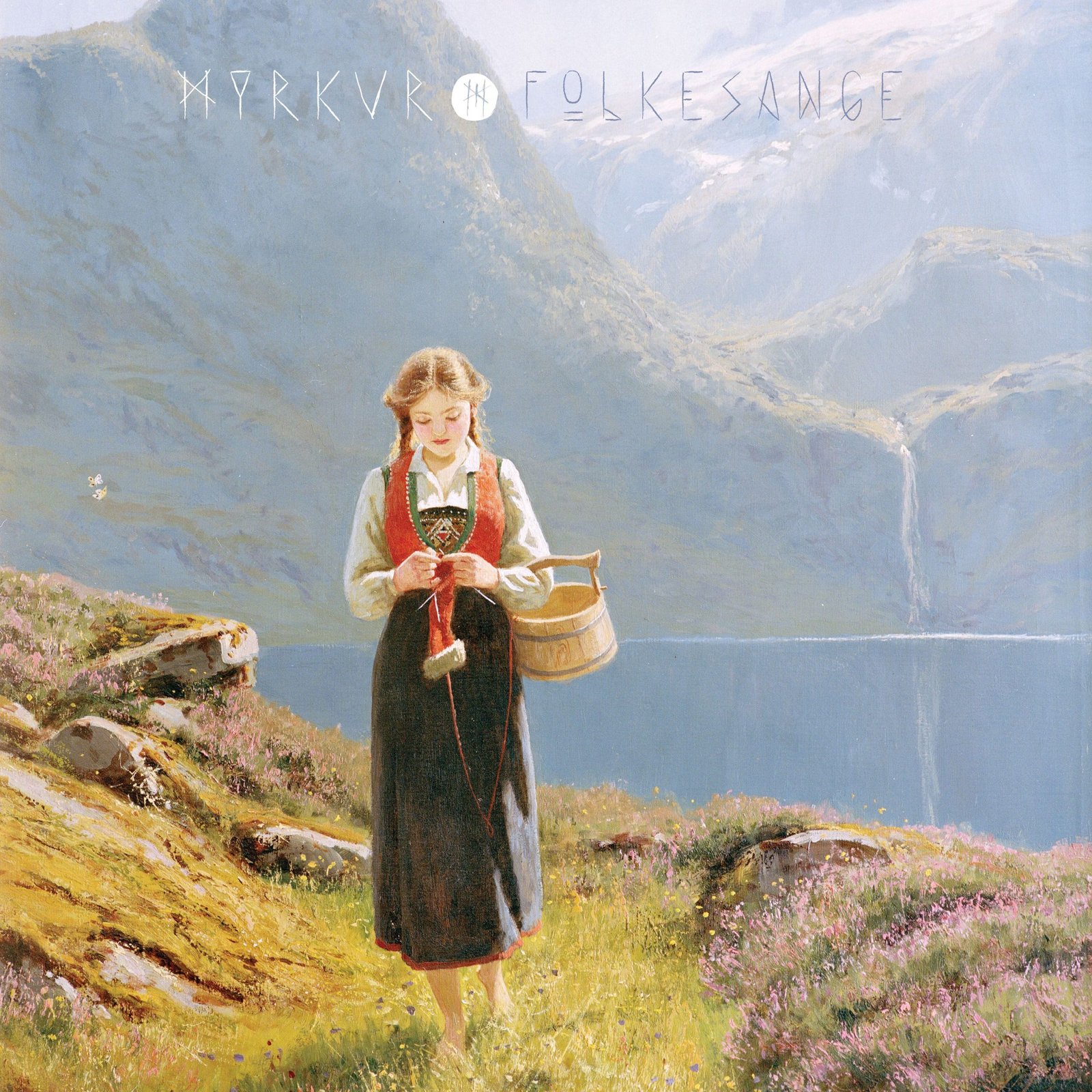 1. "Ella"
2. "Fager som en Ros"
3. "Leaves of Yggdrasil"
4. "Ramund"
5. "Tor i Helheim"
6. "Svea"
7. "Harpens Kraft"
8. "Gammelkäring"
9. "House Carpenter"
10. "Reiar"
11. "Gudernes Vilje"
12. "Vinter"