This is huge news! UK-based indie/math rock band Foals are back with a hell of an announcement! The band has been working on new material for some years after the release of 2015's What Went Down. Starting as a math rock outfit, Foals developed their sound and shaped into a modern indie rock band able to fill stadiums. Now they are recapping some of their early sounds for "Exits", a brand new single, off their upcoming record Everything Not Saved Will Be Lost Part 1!
Accompanied by the release of all tour dates and the official announcement for their fourth full-length record, the band gave us "Exits". This song sounds a little like the early days of Foals enhanced with a more structured way of composition. There's math rockish elements within the guitar sounds and a very psychedelic and hypnotizing vibe within the groove of the track, while Yannis' vocals provide the catchiness. The very ending even features a little solo and some oriental sounding instrumental passage that really goes trippy!
With the announcement, the band also posted the following statement.
'To all our patient fans,

We couldn't be more excited for you to hear all the work we've poured ourselves into over the past 18 months. The albums which will be coming out are two halves of the same locket. They can be listened to and appreciated individually, but fundamentally, they are companion pieces.

Musically, we pushed ourselves to the furthest limit. Lyrically, the songs resonate with what's going on in the world at the moment. These songs are white flags, or mirrors, or attempts to work through the confusing times we live in… each in a different way.

So thank you for yr support & love. We can't wait to share the new albums with you & to see yr faces in crowd out on the road. Get ready for all the bangers on the way.

Big love,
Yannis, Jimmy, Jack & Edwin'
Everything Not Saved Will Be Lost Part 1 will be released on March 8, while Part 2 is set for release in autumn 2019. Foals follow the trend and split up their record as well. Similar actions have been made by Between The Buried And Me or Born Of Osiris recently. In comparison to these bands, Foals took ten full songs and put it on the first part detailed in the following track list. So, maybe we will get a magnum opus by Foals this year!
Track list:
1. Moonlight
2. Exits
3. White Onions
4. In Degrees
5. Syrups
6. On the Luna
7. Cafe D'Athens
8. Surf Pt.1
9. Sunday
10. I'm Done With The World (& It's Done With Me)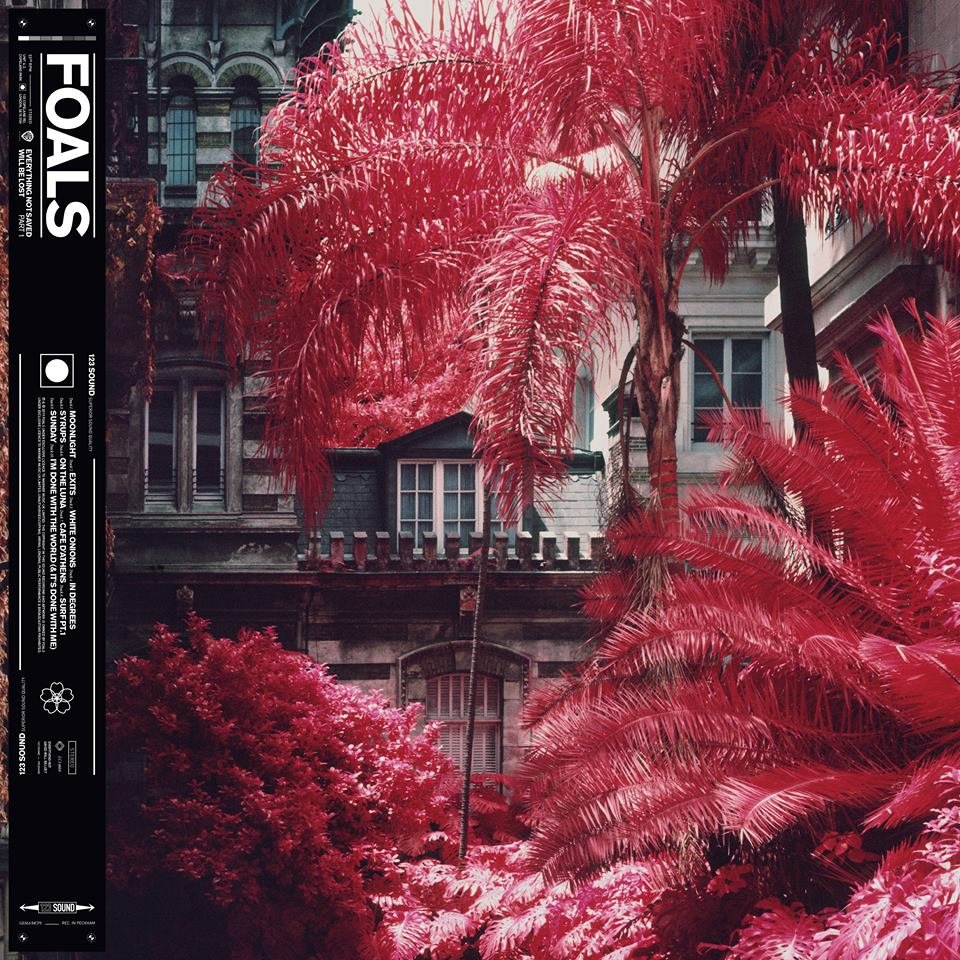 The band will go on tour through North America and Europe as well. The tour dates for this spring/summer are the following:
18 March | Vancouver, BC
19 March | Portland, OR
20 March | Seattle, WA
22 March | Oakland, CA
23 March | San Diego, CA
24 March | Los Angeles, CA
27 March | Las Vegas, NV
13 April | Brooklyn, NY
16 April | Washington DC
19 April | Boston, MA
20 April | Philadelphia, PA
22 April | Toronto, ON
24 April | St. Louis, MO
26 April | Detroit, MI
27 April | Chicago, IL
28 April | Milwaukee, WI
30 April | Minneapolis, MN
12 May | Brussels, BEL
13 May | Paris, FRA
15 May | Lausanne, SW
16 May | Milan, ITA
17 May | Luxembourg, LUX
19 May | Amsterdam, NLD
20 May | Berlin, GER
05 June | Hamburg, GER
11 June | Manchester, UK
14 June | Tunbridge Wells, UK
15 June | Birmingham, UK
18 June | Glasgow, UK
20 June | Thetford, UK
21 June | London, UK
26 June | Bournemouth, UK
02 July | Dublin, IRE