Are you serious? It's Christmas again? Well, despite all the annoying Christmas music, movies, markets, and stuff like that, there is one I thing I don't grinch about: Inter Claus!
Last year, we started a little Noisemas tradition, in which some good boys and girls were able to send a wish list to the famous Inter Claus, who then hands out presents to them. Which kind of presents you ask? Of course it's music! Great music which came out in 2019 but these good people weren't aware of so far, to be exact. So without further ado, let's see how the people felt about their presents!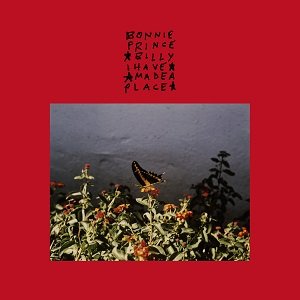 This year for Christmas I asked dear Inter Claus for a nice and homey folk album. Winter strikes and my time outdoors lessens, while my sitting next to a warm fire increases. Thus, I wanted something personal and warm as a blanket for my mind. Enter my gift from Mr. Claus himself, Bonnie 'Prince' Billy's I Made a Place.
While the western/country twang isn't normally something I enjoy, I was able to look past it in this case. My usual go to folk is layered in atmosphere and melancholy, but this album flipped that and gave me a personal and small town feel.
I say small town, because Bonnie 'Prince' Billy feels like someone you'd meet out and about. He feels like a real person who exists in the real world who sings about real things. Sometimes that doesn't always shine through in music. For that I really enjoyed what I had heard.
We get a good mixture of tracks within I Made a Place. There are upbeat and happy tunes next to more mellow and melancholy bits – there's truly something for everyone. While, I may not go back and listen to this album in full over and over again, I'm definitely going to be taking a select few songs with me for the rest of my life.
If acoustic folk/rock/western stuff is your thing at all, then please listen to this. There are a myriad of instruments, great vocals, and, most importantly, good songs found in this record.
Inter Claus gifted me an album so captivating I'm convinced that 'Nice List' standards are slipping. The Gloaming 3 by supergroup The Gloaming whisked me on a journey that was utterly entrancing. Revered for their individual accomplishments, the band easily mesh the many stylistic talents offered by each member. Where present, sublime sean-nós (traditional Irish) vocals from Iarla Ó Lionáird immerse themselves into progressive, classical instrumentation. Each track gives room to breathe while simultaneously leaving you breathless. It's an overwhelming experience, with endless room left for the layers these masterful musicians conjure.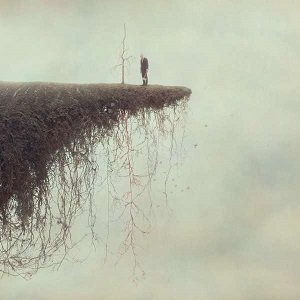 Ó Lionáird's lyrical focus calls upon and adapts works from various poetic sources, such as powerful opener "Meáchan Rudaí (The Weight of Things)". It's a stunningly emotive start, even by Ó Lionáird's own admission. Thomas Bartlett's arrangements help underpin this expansive record, as delicate guitar, individualistic fiddles, and distinctive vocals flow outward to fill the space surrounding them. There's undeniable breadth here and clear emotional charge in every song, be it the uplifting hook of "The Lobster", "Reo" with its cavernous layering, or the wistful voyage of "The Old Road to Garry". My highlight? A few minutes into "The Pink House", Bartlett begins a slow, exquisite pattern that the remaining instruments build upon. A mere segment of a song perhaps, but one of those snippets that leaves a tangible mark on your soul.
If ambient, classical/contemporary music interests you, do not pass this by. One foot in the heritage it encapsulates and expands upon, the other forging paths previously unexplored, The Gloaming have delivered something you won't forget in a hurry. Bartlett said of fiddler Martin Hayes's playing that 'There was something that happened to my body that I hadn't experienced before…', and I couldn't verbalise my feelings on The Gloaming 3 more accurately if I tried.
Dear Inter Claus.
Just a quick note to express my gratitude at your fulfilling of my humble request, as on this festive season I wanted not for fancy trinkets and bloated riches, but the substantial serenading at the hands of some brooding folk merchants to guide my perturbed soul through these unforgiving winter months. You were not one to disappoint in this regard. In the vast Bandcamp-sphere, it would have been easy to miss the two-man outing of Peleser, and their darky enchanting opus, Vestigial Tales.
Fitting in the grand scheme it was, that this nine-ballard-sized swill for the ears was brought to my attention in the bleakest segment of our yearly calendar. Though highly reminiscent of the proggy folk musings of decades gone by, I found the tone of Vestigial Tales to grow steadily more unsettled with each passing chapter, as though the album itself took possession of the fictitious spiritual forces depicted in much of the lyrics. It was a feast for the cold days, and for this reason alone, I found it to be a delight.
The progressions sent me on a journey that was etched with the magical, emotional, and most prominently, the sinister. In my personal outlook, there are few sounds more foreboding than the well-timed twang of an acoustic guitar, and Peleser are clearly well-practised in this art. Complements of a near identical nature, I extend also to the vocals. I would request that they frequent to my cabin and play these ballads in person, should they willingly submit to such an invitation during this treacherous snowy cycle. I'm still rocking the shit out of that Blu & Nottz hip hop album you sent me last Xmas. As always, your reliability is like a hug.
Till we cross paths next winter.
Looking back at 2019, it has been probably the safest year in recent years, musically speaking. Hence, I requested our in-house Santa (Inter) Claus to dislodge me from this comfort, with something completely unnerving, something that will ring in my ears as I cross empty streets. This is exactly what Helium Horse Fly did, and can do for all their listeners.
Hollowed never wants its listeners to feel safe, as it takes one through such a twisted journey across its 47 minutes that even the grotesque artwork starts feeling like an ordinary daily life depiction. In true avant-garde fashion, the music veers into multiple territories – from dissonant noise mixing with post-metal riffs to hardcore influences jamming with jazz elements.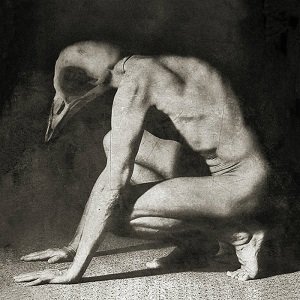 All held together by Marie Billy's melancholic vocals that float over the tracks, clean and elegant, yet drenched with a feeling of unspeakable sorrow. While some may compare the music with fellow Belgians in Oathbreaker or that of Rolo Tomassi from across the channel, such observations do not do true justice to their unique art.
This is an album that must be experienced, even better if done in total isolation; the emphasis on creating the right mood cannot be stressed enough here. The music feels as if it's building up for a grandiose explosive end, but it never really does that. With long, winding tracks such as "In a Deathless Spell" and "Monochrome", Helium Horse Fly instead seduce and drag you through an inescapable uncanny valley. In short, Hollowed is extremely difficult and demanding to listen, and that is exactly why you must listen to it during this holiday season.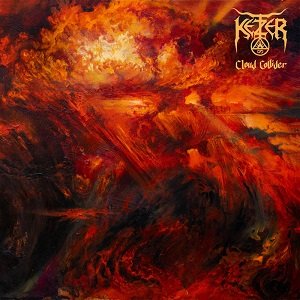 For Noisemas, Inter Claus saw it fit to send me to hell. Cool with me; I've been a little naughty this year.
My gift was Cloud Collider by German blackened thrash metal band Ketzer. He knows me so well. This wasn't a band I was familiar with before, but it quickly became apparent just what I was dealing with when I hit play on this album. Ketzer's members, if nothing else, tip you off to the type of music we're in for: Infernal Destroyer, Necroculto, and Desecratör are just a couple examples. Yes, the umlaut matters.
This is black-as-fuck metal, ripping through the air, heat-seeking all that is decent and pious. The album art shows infernal red winds eroding life as we know it, draped in even redder skies more full of hellfire than anything else.
Cloud Collider is absolutely apocalyptic in nature, tonally bait-and-switched by the opening track, a forlorn acoustic lead-in to "Keine Angst" (which translates to 'no fear'). The song makes good on that title as it marches forth with unbridled hell in its wake. Drums gallop like black horses spreading death, guitars wring the air out of the atmosphere and create utmost panic, vocals wretch the epitaph of the world.
What's a little terror without catchiness? Where the thrash shows itself is in the more digestible songwriting. The intro of "Walls" is a riffing good time, the descending sections of "This Knife Won't Stay Clean Today" delight with dark melody, and more bleeds its way into Cloud Collider to make it a multifaceted wonder.
Never did I imagine Inter Claus to have such brimstone in his big sack of treats, but here we are. I'm glad he chose my home to shower in blackened ash and soot.
Every year since age 5, I have gotten to enjoy the kick-off of the holidays with a lovely break from school. However, now being in university, the past six years have meant that the start of my holiday season is riddled with the stress of oncoming finals. So, for Inter Claus-mas this year, I asked for something to play whilst studying, reading, working on projects, etc. as background music keeps me on track and focused.
Per that request, I received a fantastic little album: Swan Gang by TANG. This album is reminiscent of artists like Plini, Intervals, and Strawberry Girls, but short and sweet, so the listener is left wanting more (as I was), and thus left to play more proggy, djenty, math rock-y sweetness as a follow-up.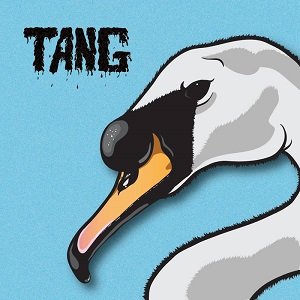 This not only kept me on task while doing school work, but helped me to better connect with my love for this type of music. There's something about it that feels so uplifting, and it never fails to put me in a good mood. TANG do an incredible job of executing that exact feeling with Swan Gang. Thank you, Inter Claus. You helped me pass all my finals!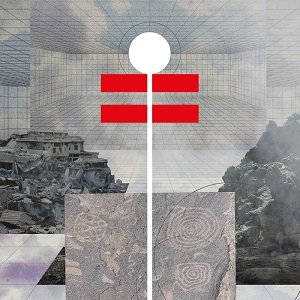 This year, I asked the jolly Inter Claus for something experimental to help break me out of the musical rut I've found myself stuck in for the past few months. Let's be honest: ambient and dream pop are awesome, but there's more to life than that. So what stocking stuffer did our red-clad music snob see fit to try and wrest me from those terribly comfortable fangs? Arrow by Gum Takes Tooth.
It's hard to pin down this band's approach to composition, as it goes beyond mere genre-bending – it's more aptly described as genre-melding.
Much like a 'dirty pour' acrylic painting, their music has a myriad of different colors and textures, but they all come from one source to form one cohesive piece. Gum Takes Tooth let styles collide in a kaleidoscopic, trance-inducing display of minimalistic restraint even in the album's stylistically maximalist tendencies; even in its most aggressively out-there moments, Arrow remains engaging and surprisingly listenable.
In running the gamut from minimal techno to squealing noise rock, Gum Takes Tooth have created an album that's both wide-eyed in its gleeful experimentation and professionally self-assured in its execution. Which is, in short, exactly what I needed. Thank you, Inter Claus!
Hello, and happy holidays! Christmas came a bit early for some of us at Everything Is Noise, with the seemingly omniscient Inter Claus hand selecting these albums for our holiday listening pleasure. I must have been a very good boy this year, for Mr. Claus gave me exactly what I asked for!
I asked for an album somewhere in the indie/emo realm, and gave Greet Death, Movements, and Moving Mountains as examples of music I've been binging lately. I don't know if there is a more perfect album to satisfy my current listening habits than Foxglove, which has become a very steady listen after being gifted it.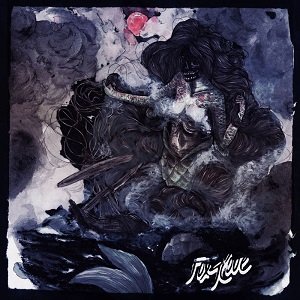 The powerfully choruses and emotionally supercharged verses are propelled by incredible instrumentation and vocals that remind me of a number of my favorite bands.
This vein of emo is probably my favorite music genre to listen to, and I'm admittedly picky when it comes to what I look for in it. Foxglove do just about everything right to make me instantly sold on this debut. It has a bit of roughness around the edges that I think really reveal it to be a debut, which gives it a certain extra charm that I enjoy.
"Cowboy Killer", the spoken word poetic interlude which leads into "False Light", could find its place on any mewithoutYou album. This is one of my favorite songs on the album, with the guitars being equally abrasive and melancholic  as they are metallic and beautiful. Overall, this is a really emotional and energetic album. It makes for a fantastic debut and a welcome release in a scene that often feels over-saturated. Thanks again to Inter Claus for once more hitting the nail on the head and giving me exactly what I wanted to hear!
Thanks for the nice year, y'all. Inter Claus was very happy. See you next year!