There is something about r'n'b. The echoes of the past, future sounds, timelessness. An ocean of talent. One artist which really stuck with me through the huge amount of music is UK-based Jaz Karis, so it was a pleasure when she agreed to answer some of my questions, and be a part of our Weekly Featured Artist series.
I discovered Jaz Karis through one of my favorite Youtube channels, the fantastic outlet Colors. The premise of the channel is to record intimate and aesthetic live sessions, with a unique color grading for every particular artists. When asked about the importance of such platforms, Jaz had the following to say:
'I think they are really important in helping new artists grow their fanbase and be able to share their music. I appreciate them a lot!'
Relationships and the ups and downs of love are one of the key elements of Jaz' lyrics. With a smooth delivery she proves that you can feel fragile and vulnerable, while also being strong and independent. When it comes to her overall inspiration in terms of songwriting, it's really all about the flow:
'Mostly from what's going on in my life and the people around me in their lives. I listen to a lot of different sorts of music but when in the studio it really depends on the mood I'm in and who I'm working with'.
Hailing from London, the young vocalist is surrounded by a lot of talent and uprising musicians, especially in the r'n'b/soul realm. Asked about her area of Croydon, South London, she commented:
'Croydon is becoming a great hub for young artists and there definitely is a buzz in the air. I love being from South London and the fact that the musical scene is growing makes me so happy!'
This situation brings some competition on the table, which can also be inspiring. When asked which side of the coin Jaz values more, she responded:
'Definitely inspired. I believe everything happens for a reason and everyone is on different paths'.
Her songs are all about smooth beats, jazzy sounds and powerful, captivating vocals, but also highlight storytelling.
With an EP and some singles in her discography, an [take out the "n" here] full-length album is highly anticipated. Many artists rely on singles alone nowadays, with less emphasis on albums. It's a relief to learn that Jaz likes both:
'I think it's sad that people's attention spans to listen to whole albums has been shortened but at the same time singles are fun and can make someone's season. I think there is an art to making both great singles but also hearty albums'.
Jaz is at the beginning of her career, and I'm really looking forward to hear more from her. As expected, she shares this excitement and have similar plans for her future:
'To have an album out and I'd love to be touring everywhere I can with my band'.
Dream big, she also reveals some of her idols she wishes to share the stage with sometimes on her path:
'There are so many but top of my list would be Miguel, Frank Ocean, Erykah Badu & J Cole'.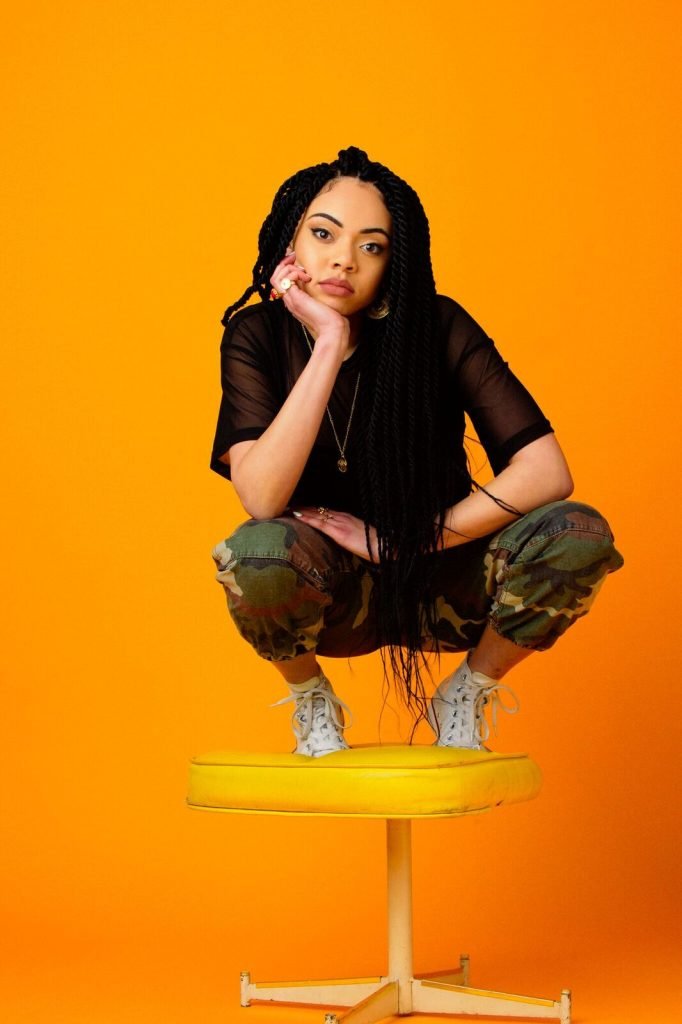 Feel free to follow Jaz Karis on Facebook, Soundcloud, Twitter, Instagram and Spotify to stay up to date with releases and tour dates. Make sure to keep an eye on for this amazing artist.