As we journey deeper into our favorite 100 albums from the past decade, our moniker becomes even more evident and genres become less important. This installment, just as Part I, is 25 albums presented in random and unranked order representing the team's most highly regarded albums from 2010 until now.
While hindsight and nostalgia can often cloud judgment, each album on this list can withstand the most astute criticism, in our opinion, of course. Enjoy scrolling through this list and whether it be wistful reminiscence or intrepid exploration, we hope you feel as strongly as we do about the magic of this music.
-Jake Walters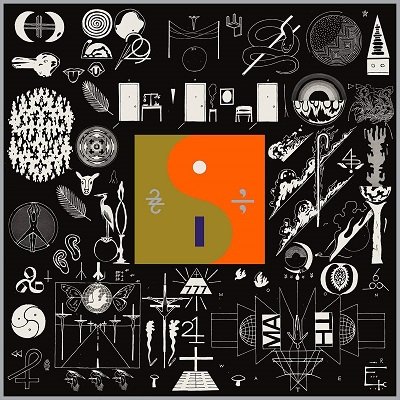 Bon Iver – 22, A Million
September 30, 2016 // Jagjaguwar
Cordially artificial and shockingly human – these are the words I would use to describe what I (and undoubtedly many others) believe to be Justin Vernon aka Bon Iver's greatest achievement so far: 22, a million. Fusing electronic manipulations and glitchy soundscapes with the heartfelt indie folk sound he has established over course of two critically and publicly acclaimed releases, he has created a unique listening experience that's as artistically mind-blowing as it is emotionally gripping.
The most obvious innovation in Bon Iver's arsenal on this record is his newfound mastery of synthetic means of sound creation, most notably in his massive use of synthesizers and a sound manipulation software called the 'Messina', which was specifically programmed by audio engineer Chris Messina to cater to the needs and visions Vernon had for this project. Utilizing these previously untapped tools, he twisted the homely musings inherent to his music into a thoroughly post-modern, almost robotic form of art pop-inflected folktronica. On paper, 22, a million has no business sounding as achingly human and soulful as it does – yet there is this genuine spark of spirit that permeates even its most abstract sketches.
Here is where humanity and artificiality intersect in a beautiful marriage of heart and technology. Distorting his own voice and creative vision by the means of machinery has, quite ironically, led Bon Iver closer to encapsulating the human condition, and thereby to discovering the very essence of his existence as an artist.
-Dominik Böhmer
Alcest – Les Voyages de l'Âme
January 6, 2012 // Prophecy Productions
There are many of Alcest's albums that could have found a place upon this list, each offering shimmering beauty, trembling vibrancy and black metal bite. Les Voyages de l'Âme however is the gateway drug. A perfect combination of all of the elements that make Alcest so inimitable that all that is left is to allow yourself to be swept away by wave after wave of unending need for exploration. Offering the ability to explore within the confines the compassion rather than to be guided from point A to point B. The denseness of Les Voyages is unmatched by almost all of Alcest's output and whilst that richness allows for exploration it also makes the album one that demands one to be fully submerged by it.
For any band that offers progression by attempting to form a symbiotic relationship by merging often opposing genres such as shoegaze and black metal the end result is often a lacklustre endeavour that falls too much one way or the other. Here Neige has taken the time to construct a world to be lost in to yearn to return to. Through cathedrals of unending reverb to harrowing screams and beyond, Les Voyages de l'Âme truly is a journey for the soul.
-Adam D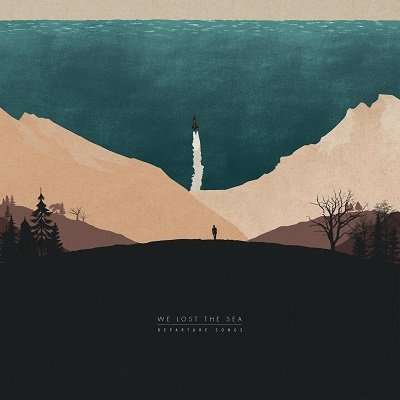 We Lost The Sea – Departure Songs
June 23, 2015 // Translation Loss Records/Art As Catharsis
High concept albums are a risky move, move the needle too far to the left or right and you're left with something cheap or something inaccessible. Post rock as a genre is filled with subpar examples of this. Departure Songs however is something else entirely, transcending both genre and music as we know it. The concept is fairly simple; five tracks, telling the stories of four missions where humans strived for greatness to further our understanding of their respective fields but who ultimately passed on whilst undertaking that mission.
From "Bogatyri" a tragic tale of the 3 men who selflessly gave their lives to release pressure from highly irradiated water from the ruptured nuclear reactor following Chernobyl disaster to "Challenger Pts 1 & 2" that follow the ill-fated Challenger space mission that took the lives of all 7 astronauts who placed expanding the knowledge of humanity over the risks of their lives. These topics aren't easy to talk about, which is why through sweeping cinematic instrumentations these stories are told to inspire and educate the world at large that the greatest leaps of human heart are undertaken by those who may not see their works fulfilled.
-Adam D
Leprous – The Congregation
May 25, 2015 // Inside Out Music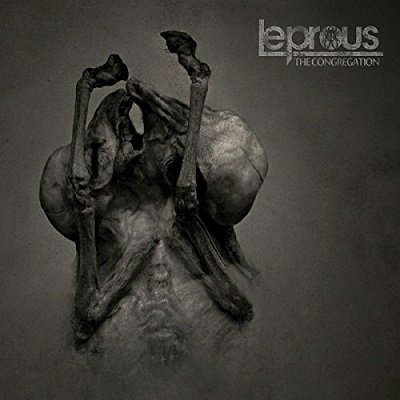 Syncopation!!! Leprous knows how to do that shit right! Leprous have become masters in the realm of creating such an intense atmosphere within their music and live sets. The Congregation opens up with "The Price" and sets the mood for the rest of the album. There's some meaty bass and seven-string guitars on top of some killer keyboard. Again, atmosphere and mood are key here. Leprous are not just creating a record but an entire experience meant to move the listener.
Of course they also have some hidden tricks of their sleeves as well. Take "Rewind" for instance, this song starts almost like the first two tracks but then near the end Einar comes in with one of the most intense screaming sections after an impeccable build up. Through use of mood, repetition, and soaring passages, The Congregation is easily a great starting point for any would-be Leprous fans not knowing where to start. It takes a bit of their old sound and elevates the song writing and production while still maintaining some heaviness.
-Scott Demers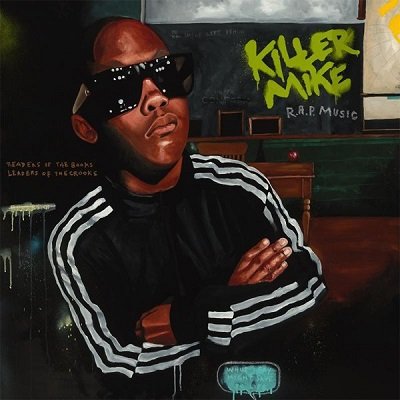 Killer Mike – R.A.P. Music
May 15, 2012 // Williams Street Records
'Hardcore G shit' are the first words you hear on Killer Mike's R.A.P. Music. Although a fine thesis statement for the 2012 album, it's more than meets the eye. Touting deft storytelling, no-holds-barred vitriol, and an unmistakable voice, Killer Mike's been one of the hottest rappers of this decade all kicked off by this album. Everything is distilled through an Atlanta swagger that hasn't been this fierce or confident since OutKast reigned the region with trunk-knocking, thunderous rap.
The title's acronym stands for 'Rebellious African People'. Much of the album's content is conscious to complications of classism, racism, corruption, police brutality, and so much more, but it's best viewed as a sum of parts. R.A.P. Music is about the spiritual and intellectual link between hip-hop and us. It informs, entertains, and enforces the tenants of a decades-old culture borne from systemic oppression and marginalization. Mike stands tall, spitting rhymes as boisterous and proud as his large figure and personality. Every line is a resistance, and every verse is a tome of knowledge, a sentiment echoed from another lyric in "Big Beast": 'We the readers of the books and the leaders of the crooks'. This is the epitome of modern rap music: unadulterated, uncompromising, and thoughtful.
-David Rodriguez
Storm Corrosion – Storm Corrosion
May 7, 2012 // Roadrunner Records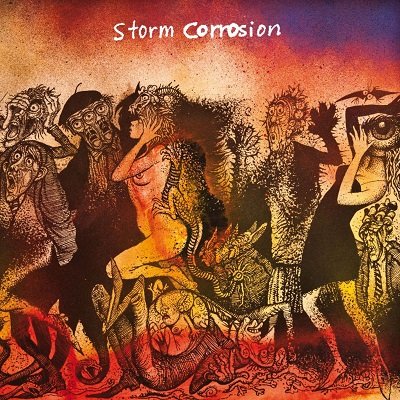 When two prog titans went for a very strange picnic…
It wasn't the first time Steven Wilson and Mikael Åkerfedlt put their superbly talented noodles together. A few of Opeth's finest numbers were produced by and featuring the talents of Wilson during his own Porcupine Tree tenure. A marginally more neutral collaboration was therefore bound to happen sooner or later. Despite this inevitability, it's fair to say that nobody quite expected what transpired with Storm Corrosion. Subtle mysterioso prog was right in Wilson and Åkerfedlt's ball park, and yet this six track self-titled album was kind of that and kind of something different again. Maybe it's better to think of it more as a haunted folk record, with the odd lashing of melancholy and an air of woodland mystique.
It's the overall subtly that really makes the album work. There are no overbearing rock nuances. The percussion is subtle. The lowkey musical build ups simmer into enigmatic climaxes, making the listening experience perplexing, hypnotic and undeniably beautiful. The Storm Corrosion project only ever consisted of one album, and that was that. If anything, this fact adds to its oniminity. This solo blip in the Wilson/Åkerfedlt timeline may often be overlooked, but It really shouldn't.
     -Ashley Jacob
Car Bomb – Meta
October 28, 2016 // Independent
Car Bomb could've said "third time's the charm" and they would've been dead on. Meta is their third album and the culmination of many years of experimentation and growth. Few albums in the extreme metal niche have created such a unique approach. Meta staying true to its title, goes forward and beyond. Pitch shifters have never been more abused in the recording process of creating an album, with frequencies getting spliced and twisted to meet absurd demands. Rhythmically it is like hearing a Gordian knot to say the least. This twisted, downtuned, riff filled, dissonant and hulking monstrosity became instantly a staple of extreme music.
Let's not forget, this amazing package came wrapped up in the most exquisite of wrapping papers. Many, many layers of the finest production imaginable that bring out the tones in sterling quality and crystal clarity. Meta doesn't just mess with basically every musical building block but it tackles structure with such a forward thinking mindset that it might just sound crispy fresh even twenty years from now. Meta isn't simply an album, it's an experience, and one of the best of this decade.
-Robert Miklos
Native Construct – Quiet World
April 17, 2015 // Metal Blade Records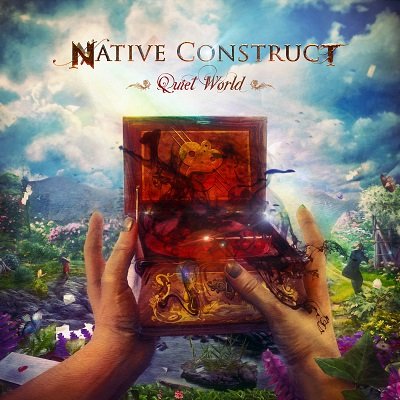 Quiet World had to fight for its place on the list, and rightly so. Native Construct recorded this album fresh out of university, and it released to critical acclaim, especially with fans of Between The Buried And Me, Haken, and Coheed & Cambria. Quiet World broaches a wide range of progressive metal tropes, leaning heaviest on their eclectic blend of theatrical prog metal. Right after the introduction to "Mute", you are introduced to a full-frontal sound blast, a cacophony of orchestral pieces, wrapped nicely in a classic prog-metal band setup. It somehow escalates from a fairly mild-mannered prog song, into a full blown Devin Townsend finale. The conceptual nature of the record works well to immerse the listener inside what feels like a fairytale, which takes a multitude of savage twists and turns, focusing on the mental state and internal battles inside a lonely soul.
Tracks "Chromatic Aberration" and "Spark of the Archon" are both wonder to behold, the latter housing one of the best guitar melodies of the decade, the former an exceptional long-form song that feels like a journey. This record is not only sonically pleasing; it also helped inspire many bands in the latter half of the decade to get weirder, just like Haken and BTBAM did in the later 00's and early 10's.
-Pete Overell
Turnover – Peripheral Vision
May 5, 2015 // Run for Cover
Certainly one of my top 20 favourite albums, for a multitude of reasons. Namely, as a result of listening relentlessly to this album and feeling compelled to find music like it, I finally opened my mind to the entire world of shoegaze and dream pop music. Though I had dabbled occasionally, it took being really obsessed with one band, or record in my case, to ignite the spark of interest that allowed me to discover a whole world of new music. Artists like Slowdive, My Bloody Valentine, even The Cure, in some respects, are all groups that I now understand on a finer level, as a result of Peripheral Vision.
Breaking away from the pack (the pack being, 2010-era post hardcore and emo records), by sticking almost exclusively to clean, airy guitar sounds and distant vocal sounds, Peripheral Vision creates a consistent atmosphere from start to finish. Dark reds, blacks, purples and green glitter in ones closed-eye hallucinations. Lulled into a false sense of security, before being emotionally bruised with some of the finest lyrics the genre has ever seen, albeit occasionally melodramatic (but justifiably so!).
-Sam Lawson
Kayo Dot – Hubardo
August 31, 2013 // Ice Level Records
Born partly out of Toby Driver's discontent with the (then) current state of metal and partly out of his musical genius along with the rest of Kayo Dot's genius, Hubardo is a shining masterpiece. Telling the story of a meteor that crashes onto Earth and a lonely poet's discourse and transformations it is an enrapturing journey both lyrically and musically.
Clocking in at around one hundred minutes, it is Kayo Dot's longest album to this day. It is also a massive space of explorations that leave no stone unturned. I do not say it easily that it is a masterpiece, every aspect of this album could just as well be a paragon for its respective side. The lyrics aren't only immersive, but they complement the vocal lines and drive the story forward with grace and enchantment. The musical arrangements are so diverse that save for a few specific areas it could be said that they cover nigh-everything. Of course, it wouldn't need mention, but the production value embellishes all these things beyond belief. Hubardo isn't simply one of the most accomplished musical works of this decade, it is one of the finest such works of all time.
-Robert Miklos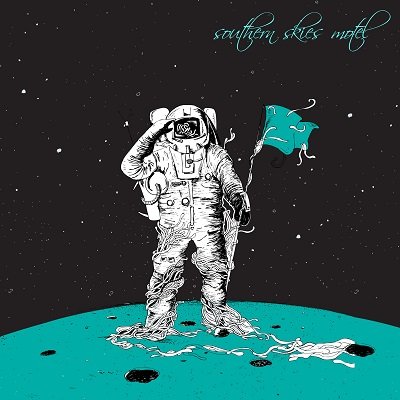 Farfetch'd – Southern Skies Motel
July 14, 2016 // 622053 Records DK
Farfetch'd probably are one of the bands that most of you didn't expect to end up on this list – because most of you presumably don't even know them. Clocking in at only about 1000 likes on Facebook, this Indian trio surely is one of the lesser known bands on this list (which luckily isn't an implication for the music's quality because Southern Skies Motel is one of the most beautiful gems I stumbled upon over the course of the last ten years).
Musically floating somewhere between acoustic math rock with hints of ambient post rock and at times even folk, Farfetch'd will take you on a one of a kind musical experience that you won't forget. It's kinda hard to describe what feelings this album evokes, so I'll just cite a friend of mine here who summed it up perfectly: A shining light for a dark winter night, or a gust of fresh cold air on a warm sunny day. Seriously, if you're reading this, do yourself a favor and give this album a listen, you won't regret it.
-Valentin Bock
Igorrr – Savage Sinusoid
June 17, 2017 // Metal Blade Records
Gautier Serre is the musical wizard and mastermind behind Igorrr and he has reached a new height through Savage Sinusoid. This would come as no surprise really, since even the earliest of his releases showed a crazy amount of promise and prowess. Even so, everyone was swept away by the intensity and power of this album. It is one of those records that almost defies any kind of stylistic description. However, for the sake of argument let's say it's basically black metal, Balkan folk, breakcore and opera seared together with an experimental dropkick. Sounds like quite a mouthful doesn't it?
Well, Savage Sinusoid is more than that. It is a head rush that beyond relentlessness and entertainment provides a lingering sense of wonder that is nigh-impossible to parallel. Pristine sound design, over the top vocal deliveries, insanely broken riffs, rhythms chopped into oblivion, dizzying percussive torrents, and so much more. It dared to be crazy and it became a stellar album. And just like that, Savage Sinusoid is one of the best albums of this decade.
-Robert Miklos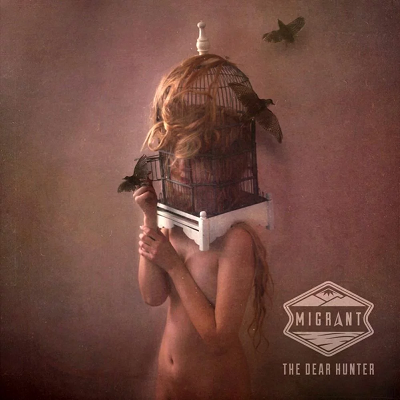 The Dear Hunter – Migrant
April 2, 2013 // Equal Vision Records
We can all agree that The Dear Hunter is the greatest band on earth right? Casey Crescenzo has one of the most brilliant brains in all of music. Other than having an angelic voice and an incredible ear for writing riffs, melodies, and motifs, the concept for The Acts is one of the most amazing things I've ever witnessed. In order to stretch out The Acts series, TDH took a break from the story after Act III to release a nine EP record called The Color Spectrum. Migrant followed in 2013.
Migrant was TDH's first non-concept album. Musically it is much more stripped down, but it doesn't away from it's charm. TDH use a lot of strings as always, which are highlighted beautifully in "Shame", which also provides one of the most amazing choruses I've ever heard. Another memorable song is "Girl" with feminine vocals on the chorus providing an incredible layer on top of Casey's voice in the refrain. Since The Acts started last decade and will continue into next decade, they will fall into albums of the century. But in the meantime, Migrant deserves the credit for being a absolute masterpiece. Anything Casey touches is pure gold.
-John Westbay
Tame Impala – Currents
July 17, 2015 // Modular/Universal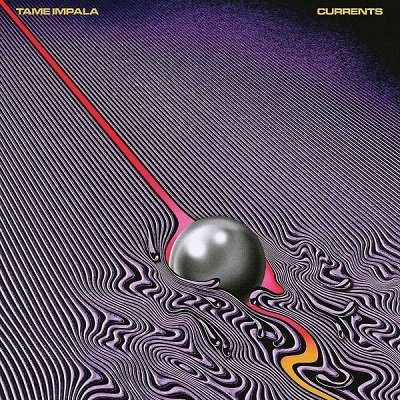 Kevin Parker has taught psychedelic rock to proudly dance like nobody's watching. Injecting this notoriously introverted genre (a stigma he himself added to with his previous releases as Tame Impala, Innerspeaker and Lonerism) with elements of (synth) pop music, disco, and r'n'b, he managed to turn Currents into an outgoing, fun, and satisfying album whose songs are practically tailor-made for grooving along to them, be it at home or at a big festival.
The opening "Let It Happen" with its unwieldy eight-minute runtime manages to cram in a plethora of memorable moments, including its main guitar and synth motif, the instrumental breakdown, and the vocal effect-laden section afterwards. The bass lines, which at times mimic the main synth and guitar motif of the song, stand out as well. And while the more laid-back tunes on Currents, like "Eventually" and "Past Life" for example, feel much more like a casual shuffling along than an all-out fun romp through the streets, they're still highly engaging. Hits like "The Less I Know the Better" and "Cause I'm a Man" are undeniably the meat and bones of Currents, but all songs are of extremely high quality in their own rights. Tame Impala hasn't become one of the biggest crossover acts of the decade for no reason. Parker's inimitable knack for writing catchy, intricate tunes that can feel relatable to many different fan groups within the larger music scene is on full display throughout the 51 minutes of Currents, and it's a joy to behold.
-Dominik Böhmer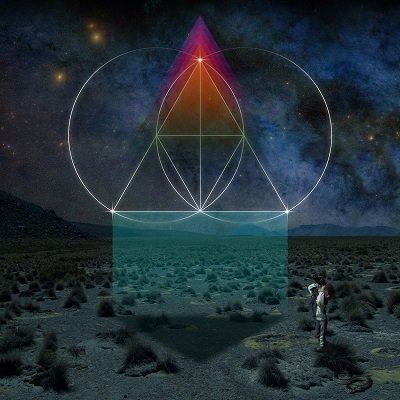 The Glitch Mob – Drink The Sea
May 25, 2010 // Glass Air Records
I don't even know where to begin with this album. Drink The Sea absolutely shattered my reality of what electronic music could be. My first introduction to this album was against my will, with a friend trying to expand my horizons of what electronic music could be. At this time, I was unfamiliar with pretty much every subgenre and falsely called it all dubstep out of spite. The opening chords to "Animus Vox" made me realize I was in for something unique, and I set my preconceived notions aside to give it a chance. As the steady guitar rhythm faded into the pulse of the synths in that song, I was immediately captured. The Glitch Mob took tons of mainstream influence from where this style of music was in 2010 and pushed it to its limit to create something unique and grounded out of it while still keeping widespread appeal.
This entire album is just so damn chill and the vibe is perfect. The melodies are simple and memorable, but the layers of this album are deep enough to get lost in on a dark and quiet night, with new tones and sounds to recognize on every subsequent listen. Drink The Sea is an absolutely mandatory road trip album for me. The driving of the synths and pulsing of the bass seem to propel me along instead of the vehicle I'm in. "Between Two Points" is one of my favorite songs ever, and one of the most chilling electronic tracks ever produced. If you like music with chill vibes, this album is a landmark.
-Billie Helton
Haken – Aquarius
March 29, 2010 // Sensory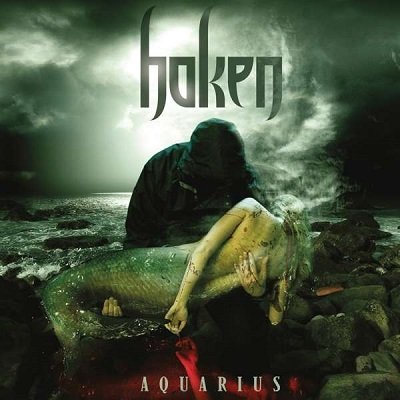 This is the record which kick started Haken's incredible music career. Aquarius is a huge, epic first album from these guys. It gives us the signature Haken skill right from the get go and carries it through until the end. Haken has never been ashamed to wear their influences on their sleeves and there's something to admire there. They're simply taking what they love and are turning it into their own. Aquarius has a solid progressive rock and metal quality to it complete with concept, insane musicianship, and a 17 minute song! The instrumentation takes on a circus vibe at times and switches up whenever it needs to create a different sound. Aquarius is jammed packed with incredible vocals, guitar and bass solos, keyboard solos, and even drum solos.
The song "Streams" is an excellent example of skill song writing: take away the lyrics and the story still stands strong. "Streams" starts off as a solid Haken track but then around the halfway mark everything turns dark. What was once a fun and almost flighty song turns into a sinister metal song complete with super low growls. After the metal section has concluded the song almost returns to normal but there is a sense of change in the air. Whatever tragedy the character of the story experience has now shaped what's to come. I think this song is brilliantly executed and is still one of my all time favourites from Haken.
-Scott Demers
Endon – Through The Mirror
March 8, 2017 // Daymare Recordings
On their second album Through The Mirror, the Japanese experimental collective Endon thrived where so many others failed one after another. The covenant of harsh noise, hardcore, overwhelming emotion and brutality is very rarely obtained in such clean and fresh manner. Similar unhinged and unsettling atmosphere is present in their most recent album, this years Boy Meets Girl as well, but it isn't exactly as sophisticated. Through The Mirror is an intense, claustrophobic and nausea inducing, personal and distinct experience, suited to demolish your mental well-being and to throw you off balance.
The album wastes no time to enclose the listener deep into it's whirlpool. From the lenghty, overpowering pummeling of "Nerve Rain" to the rhythmic, feedback laden and abrupt stop of "Torch Your House", the album manages to be immersive and off-putting at the same time. It's soothing in all it's cacophony, and doesn't let you in or out easily. Perhaps the most interesting aspect to it is it's replay value, given that while the abrasive and discordant tones make it hard to distinguish certain parts, you'll most likely stumble upon something new each time you revise it. In all it's brilliance, it's also worth to mention that there is no middle ground when it comes to enjoying the album, simply, you either do or you don't.
-Eeli Helin
TTNG – 13.0.0.0.0.
January 22, 2013 // Sargent House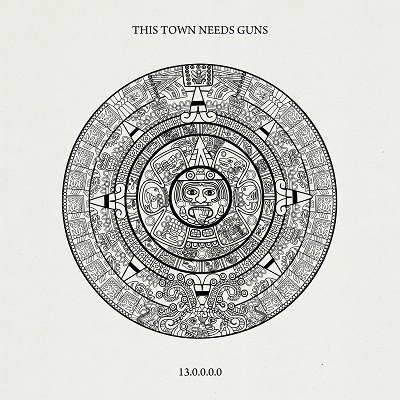 TTNG's debut album with (at the time) new vocalist Henry Tremain provided us with a refreshing approach to a style that the band's previous line-up had perhaps pushed to its limits. Though of course, the technically demanding and frenetic tapping and finger-picked riffing wasn't going anywhere, the band's overall timbre had changed. Moving away from their conventional lyrical themes pertaining to heartbreak, lust and loneliness, and covering a broader range of topics including class divide, bereavement, and the role of a "frontman".
Instrumental cuts break apart the album, which errs on the short side to begin with, giving added poignance to the more vocal of the songs. Production is stepped up also, as we hear the band experimenting with field recordings, noise, ambience and varied instrumentation. Containing some of the band's most popular works including songs like "Cat Fantastic" and "+3 Awesomeness Repels Water", 13.0.0.0.0 is one of the bands most complete efforts. Further still, one of the most interesting representations of British indie music to come out in the last decade.
-Sam Lawson
Cloudkicker – Beacons
September 16, 2010 // Independent
On his sophomore record Beacons, multi-instrumentalist Ben Sharp successfully evolved from his rather chuggy, at times even djenty origins on his debut The Discovery to a very matured post metal sound. Effortlessly flowing from start to finish, this record takes you on a highly atmospheric, emotional journey that doesn't neglect the heaviness that is typical for this kind of music. Although being completely instrumental, Sharp is still able to express a whole lot with his music – which is mostly due to the complex, multi-layered song-writing and his attention to detail.
To top it all off, it features the riff. When we talked the best albums of the decade, we also talked about the best riffs and while these past 10 years blessed us with a lot of great riffs (like seriously, A LOT), there is one to rule them all: the main riff from "We're Going In, We're Going Down" might actually be one of the best ever written and should be in every guitar player's inventory. If we're taking all these aspects into consideration, the only logical consequence is to put Cloudkicker on here.
-Valentin Bock
Sigur Ròs – Kveikur
June 12, 2013 // XL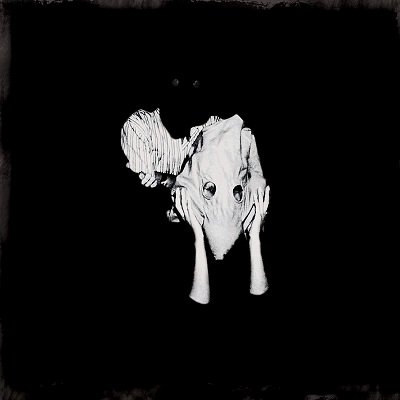 Kviekur is a bit of a rebranding for Sigur Ros showing off a little more of their darker post-rock side. This was an album I missed out on back in the day having not really listening to anything past Með suð í eyrum við spilum endalaust. In a way I'm glad I missed out because now I get to experience for the first time and it is a beautiful and haunting record like only Sigur Ros can do.
Kviekur has a lot of the old elements Sigur Ros is known for as well as some new tricks. The songs generally having a driving force to them this time around instead of the more atmospheric and it works. Contrary to what I said earlier, not all the songs have a darker tone to them. "Ísjaki" for instance is an uplifting song that feels like spinning around on a hillside while the wind and sun gently comfort you (me). Any fan of the post-rock or post-metal needs to be listening to Kviekur! Giving this record the time it requires is well worth it and proves that Sigur Ros are still the masters at what they do.
-Scott Demers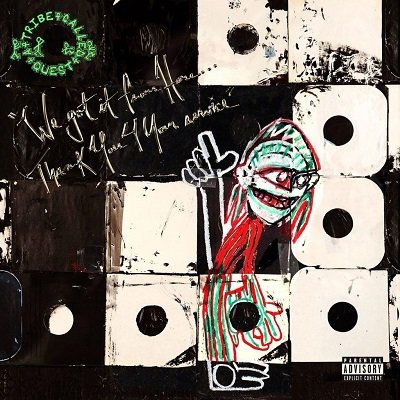 A Tribe Called Quest – We got it from Here… Thank You 4 Your service
November 11, 2016 // Epic
Though not initially intended to be, this album is a bittersweet goodbye to the legendary hip-hop group as well as the late Phife Dawg himself. Comeback albums are always messy, especially when they succeed a falling out between members, so this one's shining success was utterly jaw-dropping.
This had all the makings of a phenomenal Tribe album, even without Ali Shaheed Muhammad behind the boards for it. Q-Tip brought his unmistakable measured vocals to the front, Jarobi has many an engaging verse, and we hear old Tribe affiliates like Busta Rhymes and Consequence show up along with new friends like Anderson .Paak, Kendrick Lamar, and a great appearance from Elton John. The vibe throughout is real chill, even when combating with heavier topics like xenophobia or loss. You can tell everyone was having a great time building what would become the last ATCQ album. For Tribe, this album is everything it had to be, and everything it could have been. For hip-hop, it was the healing salve for loss and a celebration of one of the culture's most endearing and forward-thinking groups. A real high-point for the genre this decade.
-David Rodriguez
Gotye – Making Mirrors
August 19, 2011 // Eleven: A Music Company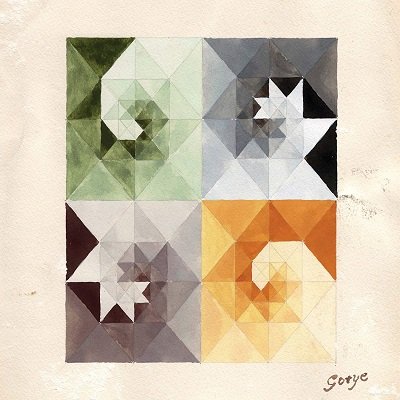 2011 was the year "Somebody That I Used To Know" hit both the airwaves and the collective cultural consciousness like a freight train. Sadly, the success of this admittedly quite wonderful single has significantly overshadowed the record it was meant to promote, leading many to write Belgian-born Australian songwriter Gotye as a one-hit wonder, when in reality he is anything but that. Having started his career in 2001, and releasing two records before Making Mirrors became even a thought in the back of his head, Wouter 'Wally' De Backer became one of the most promising indie pop auteurs of the new millennium. Unbeknownst to the world, this promise was to culminate in his most elaborate artistic statement yet – Making Mirrors.
Aside from the aforementioned smash hit, the album has so many different styles and moods to offer, it's ridiculous. From socio-political worry ("Eyes Wide Open") over soulful elation ("I Feel Better") to witty playfulness ("State of the Art"), Making Mirrors can evoke a myriad of emotional responses from its listener at any given moment. My personal highlight is the heart-wrenching one-two punch of "Save Me" and "Bronte" at the very end of the record; dealing with universal themes such as depression, love, friendship, family, and loss, these two songs are a particularly poignant close to this multi-faceted masterpiece of an art pop album. Even if Gotye will never release an album again, his legacy as a genius songwriter has already been thoroughly cemented.
-Dominik Böhmer
Cigarettes After Sex – Cigarettes After Sex
June 9, 2017 // Partisan
Another act that deliberately took their time in releasing a debut LP, CAS should feel fully justified and vindicated in this decision. After a few EP releases, the self-titled album purely encapsulates what they wished to say artistically. With unabashedly sensual lyricism and a mood to match, this set of songs is a distilled expression that doesn't sacrifice density. The minimalist composition and instrumentation are joined by singer Greg Gonzalez whispery vocals that make each track feel like a dirty little secret.
Cigarettes After Sex rightly substitutes dynamics for cohesion and throughout its runtime, the listener is enveloped in a velvety embrace. Leading off with "K." the album introduces you to a mood that will remain until the last note rings out. Standouts such as "Apocalypse" and "John Wayne" show the skillful writing skills of the band, while tracks "Flash" and "Opera House" showcase their aptitude of nailing a mood. Each aspect of every song feels carefully crafted and the songs curated to a point of perfection and the spotless production makes it all work perfectly. Simply put, this album will never age and will beckon listens for decades to come.
-Jake Walters
Devil Sold His Soul – Blessed & Cursed
July 12, 2010 // Century Media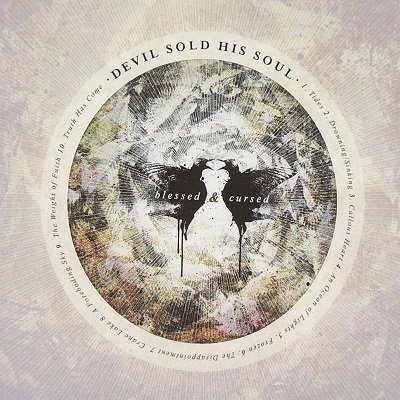 From the very powerful drum sound at the beginning of "Tides" to the desperated screams of "Callous Heart" and the soft breeze of fresh air that "Crane Lake" delivers; Devil Sold His Soul truly created the most emotive and intimate record they've ever done. Most of the album sounds warm, while "Frozen" clearly comes with a very cold feeling and sadness that lies within the beginning. As other songs this one builds up in a post-rockish way and reaches its peak with a high emotional level. Even though it takes more than seven minutes of playtime, reaching this peak feels so satisfying.
The gangshouts of "Truth Has Come" claim the end of Blessed & Cursed, which is like the title probably intended a double-edged sword full of contrasts. Sometimes it's heavy, sometimes it's soft, while the emotionality is always apparent. The perfect song to transmit this description is "The Disappointment"; a heavy song that also has a lovely cleanpart and a sensitive vibe hidden within its powerful sound. Together with its earthy and organic production and the perfectly produced and subtle synthesizers, the songs are what can be considered the perfect mixture of metalcore, post-hardcore, post-metal and a bit of screamo. Ed Gibbs vocals really made the record to what it is, an emotional rollercoaster full of great ambient cleanparts, emotional singing, heavy guitar chords and climaxes throughout the full playtime.
-Rodney Fuchs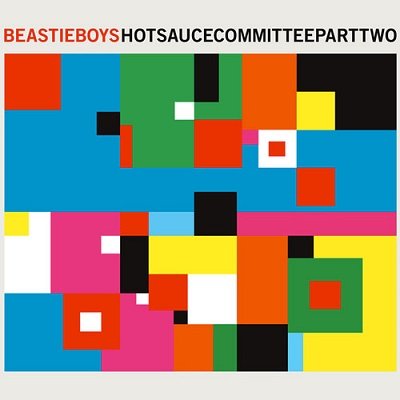 Beastie Boys – Hot Sauce Committee (PT2)
April 27, 2011 // Capitol
There is a certain element of sentimentality behind the appraisal of this record. It was the last ever Beastie Boys release, with their prolific career cut short by the tragic illness of MCA, Adam Yauch. In spite of the sad hindsight it may bear, we can still focus on the positives, of which there is a lot. Hot Sauce is an extremely lively record. It contained pretty much everything we love about Beastie Boys, brought forth into a new decade, and sporting the variety of their 90s portfolio, absent in the previous 2004 hip hop purist album, To the 5 Boroughs. It had the electric bounce, the sharp lyrical humour, and the fuzzy punky exuberance which served Beastie Boys so well in the past.
Even more remarkable was, despite the fact that this tried and tested formula already had a lengthy run, the sounds produced in this record were ultra fresh. The New York trio had neither mellowed or stagnated, and Hot Sauce Committee (Pt 2) was further declaration that these guys would stay true to themselves at all costs, whilst giving the public a viable and memorable musical product. It's been nine years. The record never did get boring. Thanks MCA. Still missing you.
-Ashley Jacob
Thanks for scrolling. Tune in for Part III next week!