This is what an ambitious, self-assured début sounds like. Earth Room build a world of their own imagination by drawing from experimental sounds of the past.
Release date: October 21, 2022 | Relative States | Bandcamp
Earth Room is the perfect example of a glorious project born from happenstance. Formed in New York City by guitarist Ezra Feinberg along with synthesist and percussionist John Thayer and Robbie Lee on woodwinds and electronics, they came together after Feinberg was asked to put together a two-hour chill-out performance at a nightclub in early 2019. Since he himself did not have enough material at hand to cater to a crowd of beanbag-seated club-goers looking for a good time, he asked Thayer and Lee to accompany him, and to abuse a bitterly flogged aphorism, the rest is history.
What followed was a set of largely improvised music, which laid the foundation of the Earth Room we know and hear today. Thank whatever deity was in charge that day for that stroke of ingenuity! Now, named after the famous Walter De Maria art installation and influenced by Jon Hassell's expansive 'Fourth World' experimentalism, Miles Davis' electric period, and German space rock (which we all know to be Kosmische Musik by now), the trio are set to release their self-titled début record upon our unsuspecting ears. Well, *your* unsuspecting ears at least – I've been having my mind blown by Earth Room for a while now.
Painstakingly assembled over the pandemic period (I know, I can't wait to never speak of it again either) from a set of jam sessions carried out before the big C decided to kill everyone's buzz, Earth Room is a free-flowing, mind-expanding jewel of a record. It's the exact kind of music I would imagine to work wonders in the aforementioned environment that marks its inception point. Album opener "Bridges of Waves" should ideally be all that's needed to convince you of the veracity of my claims. Over its 10-minute runtime, it builds from soft, tinkling electronics and percussion, interspersed with warm woodwinds, into elating sheets of pure sound that seem to tap into the beauty and consciousness of the universe itself. The interplay between the instruments and electronics makes this song a true minimalist masterpiece, and one hell of an opening statement.
The production here is nothing to sneeze at, either. You'd be hard-pressed to list off even a handful of better-sounding records from recent memory, at least within this realm of music. This carries on throughout the rest of Earth Room; everything sounds and feels immaculate. "Within The Field" is a rhythmic powerhouse with an infectious bass line, while "Sound On Sound (Bass Clarinet)" conjures contemplative magic from a simple premise: 'Robbie improvising as John worked the sound-on-sound tape machine, fragmenting and recombining the melodies in real time'.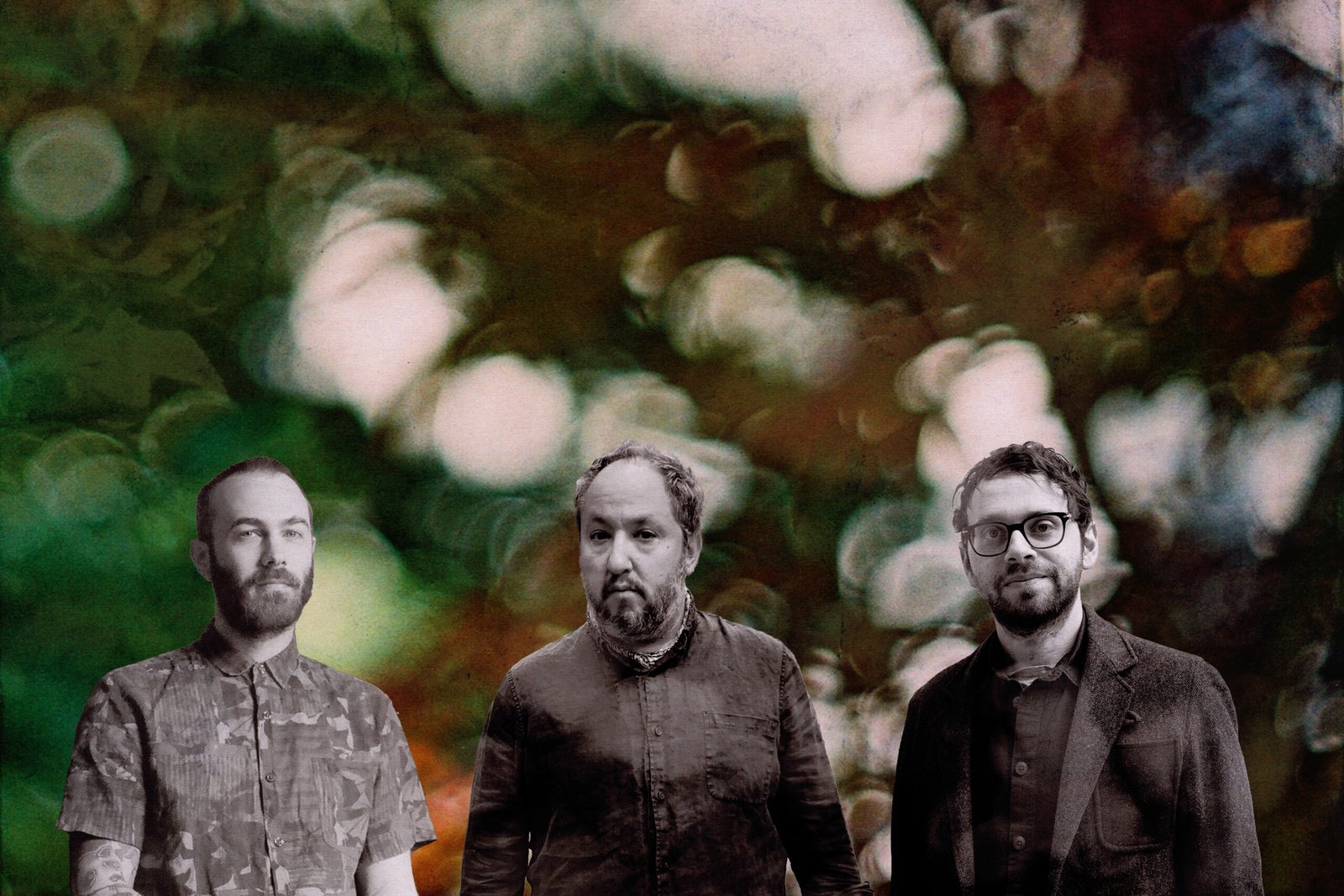 "Empty Way / Full Way" brings the jazz component of the band's sound to the forefront for the first time, and it immediately hits on a timeless vibration close to what Miles Davis envisioned with On The Corner or Get Up With It. In mixing fusion jazz with ambient electronics, Krautrock rhythms, and hints of world music, Earth Room hit another high point of their self-titled debut release. From there, "Biophony" (the shortest of six tracks) builds on acoustic guitars, percussion, and synths while unleashing the odd primordial wail of woodwinds. "Owl Lights" closes Earth Room with a comforting 6-minute synth drone, augmented by various cymbals, shakers, bells, and wind instruments.
Much like the experimental art that gave the project its name, Earth Room presents an equally enlightening and grounding (pun totally not intended, you guys) influence in the effervescence of a society that's hell-bent on accelerating until the wheels come off. Feinberg, Lee, and Thayer are a formidable unit of experienced players that, for all their obvious skill on an individual level, seem to have an almost intuitive connection – not in the esoteric, mystical sense; they're just really in tune with each other's predilections, apparently. That's hard enough to come by. Earth Room the band is a beautifully prismatic project, and Earth Room the album exactly what I wanted to hear at this very point in my life. It's grounded in various traditions but reaches for the stars with its own imagination, and I can't wait to hear what they dream up next.
Band pictures courtesy of Daniel Murphy