A little peek behind the curtain of Everything Is Noise: we love music! So much so that a lot of our group chat is just us sharing stuff we've found, recent releases that we've enjoyed, and other things like that. A few weeks ago, an album by The Chemical Mind was shared by our PR pal Inter and… well, not much was the same for that weekend. I lost track of how many of us just popped into the chat just to mention how much we had been listening to and enjoying Beneath the Shadow It Casts, myself included. At the time, I was plotting my own moves to reach out to Nick Krueger, the man behind the project, to be our next Weekly Featured Artist. He was gracious enough to offer some of his time where I could pry into some of the inner workings of his music and background.
Just looking at his Bandcamp page offers a rather intimidating amount of music to parse through. Here, you'll find mostly projects attributed to his own name, but a few for The Chemical Mind, and another couple to a duo between Krueger and Cullen Petrey named We're All Thieves. In the time it took me to reach out to him to this article's publishing, he managed to release another new project under his own name! Busy man – and he has stayed busy with music composing and production for ten years now, since 2009. Largely self-taught, he grew up like I'm sure many of us did playing video games. He was inspired to start composing by games like The Legend of Zelda: Majora's Mask and The Elder Scrolls III: Morrowind (we're fans of Jeremy Soule as well). He dreamed of working in game audio even.
The allure of popular music was also inspiring: 'Like most 11-year-olds in the late '00s and early '10s, I was listening to a lot of dubstep like Skream, Zeds Dead, and Pinch. As such, quite a bit of the music I was making when I first started were these 'EDM' abominations that I produced in Garageband. Thankfully, I didn't start publishing my music until 2014, when I released my chiptune album Aurora, at which point I had improved pretty significantly.' He would start making more serious moves toward his passion by learning music theory, reading books and watching YouTube videos to bolster his compositional foundation. In 2015, Krueger and his friend Cullen Petrey of the post-punk band Post/War would form We're All Thieves and put out an album named I Sing. 2017 would see him taking more composition lessons from Ben Levin (Ben Levin Group, Bent Knee), an experience he credits for his significant improvement in skill. 'I think if you look back at my discography, there's a pretty stark difference in my musicianship between 2016 and 2017, and Ben was incredibly helpful in that regard.'
The last couple of years, Krueger has focused more on work under his own name and The Chemical Mind, something he refers to as a 'collective' rather than a band. It allows him the freedom to be as 'genre-fluid' as he wants in building mighty soundscapes with a mostly black metal base, and also doesn't tie him down to a pre-defined set of collaborators. You'll see various names pop up in different works of The Chemical Mind; this is by design as he wishes to work with many artists as possible. With Beneath the Shadow It Casts, the chief collaborators are none other than Sam Meador and Matthew Carl Earl of Xanthochroid, another band many of us are fans of at EIN. In his own words, he explains how this collaboration came to be:
'I've been a fan of Xanthochroid ever since I first heard their album Blessed He With Boils in 2013; in fact, that album is a big part of what inspired me to start up The Chemical Mind in the first place. In Summer of 2017, they made a post about a Facebook group that someone had started for fans of the band, so I figured I'd join the group and participate in the discussions. I posted some chiptune covers of various Xanthochroid songs to the group and the band liked them a lot; at the time, the group was really small, so the general response to those covers combined with the strong communal 'atmosphere' of the group eventually led to me becoming friends with the group admins and the band members themselves.'

A couple collaborations took place, like Nick's brother's company Doc & Krueger Games designing a board game based on Xanthochroid's work, and Krueger himself mastering Sam Meador's solo piano album, Illumine, Volume I. You can also hear Earl and Meador's harshly rasped and dramatic clean vocals on the first and third tracks respectively. This is in addition to Krueger's own vocals which are more prominent. Aside from the album art, which was done by Julie Sanders, He did everything else. Write lyrics, play guitar, piano, bass, mix, master, everything. There's a lot of one-man projects out there, but to hear the scale of the music in Beneath the Shadow It Casts and know it was almost all traceable to one person is nothing short of astounding.
If you haven't heard the album yet, well, get clicking because I'm putting songs from it all over the place. As a primer, I would tell you to prepare to have any and all expectations thoroughly squashed. There's no clean way to describe the overall sound of the music found on here. It is everything – ethereal, raw, calming, plucky, dreamy, searing, and so many other things I struggle to find meaningful words for. The full spectrum of musicality is on display here, though all distilled through top-notch black metal and post-metal attitude, it's so much more than any genre could hope to encapsulate. The beauteous, pensive piano found throughout the album is disarming, allowing the black metal assault to hit you harder. The clean vocals of "Still and Silent" invade your body with chills. The serenity offered in the intro of "By the Footsteps of the Flock" cradles you in the air gently before rattling your ears with calculated blast beats and beastly, buried growls. For as varied as the sound is on Beneath the Shadow It Casts, it can't be mistaken for disjointed or cramming too many ideas into its seven-track, sub-45 minute runtime. It's too well composed and written for that. What is accomplished by Krueger here is worthy of high praise and, speaking personally, the emotive expression on here alone is enough for me to tie it down to my album of the year list for 2019 indefinitely.
So, how did he accomplish such a massive feat? Well, it was the culmination of a few years' work:
'I first started writing as The Chemical Mind when I was 15, back in 2013. I loved Xanthochroid's Blessed He With Boils, Agalloch's Marrow of the Spirit, and Ne Obliviscaris's Portal of I, and in my hubris, thought I could pull off something just as amazing as those albums. A few of my friends from school were involved in the project at the time, so a lot of writing was done in sporadic, informal jam sessions. Eventually I recorded a few songs but never ended up finishing them; last year I put them on my Bandcamp as Embarrassingly Bad Demos from 2013, if you're curious. In any case, those demos, as mediocre as they were, were the first time I had seriously written metal, and incidentally there were a few decent melodies and riffs mixed in there.'
In 2017, The Chemical Mind EP was released and was an attempt to take all the salvageable good stuff from the demos and make it palatable. Two EPs followed, Entheogen and This Wind Is Cold and Deafening, both of which were a marked departure from those formative days. When Krueger decided to commit to a full-length album for the project, he wanted it to show his growth over the past few years; a sort of 'senior thesis' as he put it. 'As a result, Beneath the Shadow It Casts draws melodies, riffs, and lyrics from the early demos and each of the EPs leading up to now, while also incorporating several new thematic elements', he explains. 'I view it as a sort of transition into the future of the project, which I expect will be significantly more collaborative and involve much more care and intricacy in the way the music is arranged and composed.'
Even for an album that seems to have everything in it, there are some things that Kreuger would like to incorporate in future releases, like string, bass, and woodwind arrangements. 'I'm hugely influenced by impressionist composers like Debussy, Ravel, and Satie, and while some of those elements kinda made their way into the piano arrangements on the album, I would love to give them a larger, more dynamic tonal palette moving forward.' As far as other influences of his, they are as far reaching as the spectrum of music he produces. From fusion jazz pianist Ai Kurabara, to post-black metal giants Oathbreaker, to progressive bluegrass like Punch Brothers, he seems to find influence in all corners of the vast musical universe. Perhaps this is why his own music is so diverse, touched by many different tones and approaches. An open musical mind can lead to wonderful things; that's a philosophy that Everything Is Noise can definitely appreciate!
It's always great seeing the thought process and history behind some of your favorite music, so in that spirit I'd like to thank Nick Krueger for his time and attention in helping form this piece. He's a genuine talent in the vast ocean that is the art of music, and it's our only hope, from all of us at EIN, that he finds more success through his work. I implore you – nay, beseech you – to take a dive into his work. I can guarantee you'll find something nice, maybe even something transcendental just as we have in The Chemical Mind. For the future, Krueger has already brought on bandmates for the next album under the moniker with hopes of getting a couple more on board in the couple months. It's also his wish to break into the video games industry soon and start composing for them.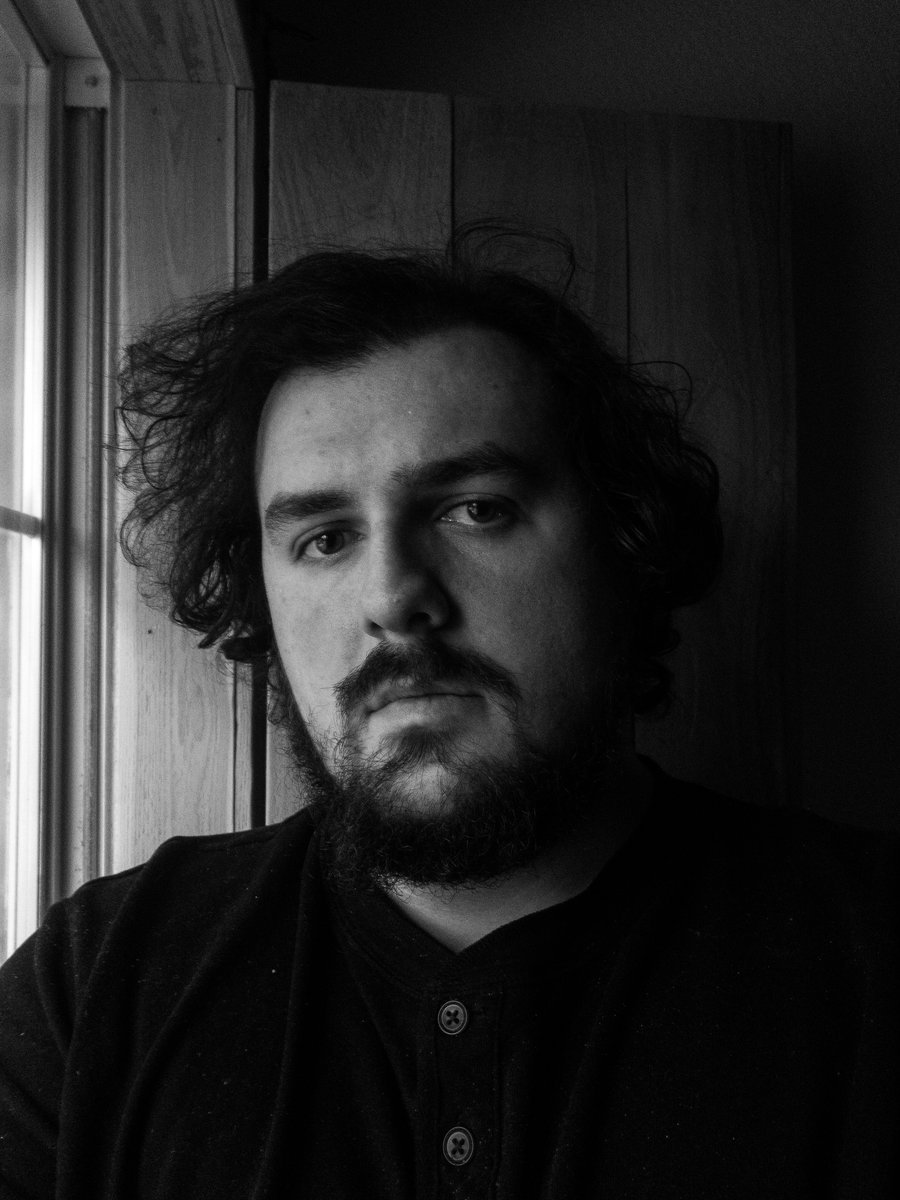 The Chemical Mind is…
Nick Krueger – composer, multi-instrumentalist
Do be sure to give a visit to The Chemical Mind's Facebook, as well as Nick Krueger's personal Facebook and YouTube. Give a listen to Beneath the Shadow It Casts on his dense Bandcamp which has an extensive and varied back catalog across multiple projects!