Of all the albums released over the past four years or so, I can comfortably say that the follow-up to 2016's Audio Noir was, beyond any doubt, my most anticipated release. Amidst the throes of university and the beginnings of my work life, I happened across a peculiar record titled simply as I, a record that would have far-reaching ramifications for this impressionable youth. Initially drawn in by the artist sharing a name with one of the Star Wars universe's most enigmatic background characters, I would soon discover that the record consisted of two extended tracks of post-metal metamorphosis, a constantly evolving approach to heavy music that I would thereafter quickly embrace. My growing love for doom, sludge, and black metal notwithstanding, this brand of highly atmospheric and ruminative metal was remarkably new to me, and upon hearing I, I was struck by the same feeling as that of a prospector striking gold.
How lucky was my timing then, that Bossk were about to release their debut album, the aforementioned Audio Noir, an album that truly opened the celestial gateway into an ever-expanding world of convention-defying heavy music for me. Whenever I am in conversation about post-metal as a whole, of course names like Isis, Neurosis, and Godflesh are brought up as stalwart foundational artists, but in the five years I've spent exploring this sub-genre, the essential artist for me has always been Bossk. What I loved so greatly about Audio Noir was its ability to pull from doom, sludge, post-rock, and ambient music, executing each with the same level of invention as each genre's most essential champions, whilst also producing the grand quality, that is totally unlike any other band I know, of a lone soul floating through the endless reaches of the universe, experiencing every passage of time and existence in but a transient glimpse.
These myriad facets flow into one another with such grace and elegance, and with such idiosyncratic musical mannerisms that it's inadequate to define it as anything but simply 'Bossk'. The cosmonautical journey one takes whilst listening to this band is one of wildly shifting dynamics for extended periods of time, from ten minutes of uninterrupted sludge here, to serene post-rock there, leaving every track completely unforgettable as thrillingly unique segments of a much wider experience. Perhaps it is something of a journalistic cliché to point out, but this is a band that are not content to be experienced in bits and blots, but rather to be committed to with prolonged fascination.
How grateful I am then, that after five years of waiting, their sophomore album, Migration, is every bit as otherworldly and distinguished as its predecessor, delivering and evolving the nebulous teleidoscope of sounds that they have so fantastically established as their own. As a footnote, it's interesting to note that vocalist Sam Marsh is unfortunately absent from this album, due to last minute unforeseen circumstances, yet his absence is substituted by a greater musical zeal, and two well-chosen vocal features in Cult of Luna's Johannes Persson and Palm Reader's Josh McKeown. Those whom have already sampled the two lead singles in "Menhir" and "HTV-3" will attest to the deftness of such features. The former is, in many ways, similar to what you would normally hear Persson screaming atop of with CoL, albeit delivered in Bossk's distinct psychedelic regalia. The track is a sinuous monster of low-tempo post-metal, with leviathan motifs and soaring lead lines that land with such capacity, it already stands as an equal to any heavier Bossk track previously released.
Then we move onto "HTV-3" which is of a more meteoric energy, upping the tempo and utilising McKeown's talent as both a clean and harsh vocalist. The track pivots between metallic sludge and melodic post-hardcore, with McKeown's multi-layered vocal arrangement's bringing forth a new dimension of mellifluous harmony to the Bossk canon. Whilst the dark colouration of the track is certainly akin to their established material, there is evidence of outward-looking progression on display. It's post-metal through and through, but the addition of McKeown shows the band aren't afraid to flirt outside their more esoteric domain.
Fantastic though they are, the two lead singles don't fully capture the essence of what makes Bossk such an essential and enigmatic artist, for that lies only in the experience of the album in full. As already inferred, Bossk craft journeys, not pit stops, and Migration is a journey whose value lies in its prolonged and unremitting impact. As the rolling haunt of "White Stork" lurks, with its haunting synth drone and percussive break beat, the album is opened with a distinctly trip-hop feel. It's musically a distance from the forthcoming clamour of "Menhir", but it carries the same eerie quality and is a display of this band's wide-ranging mastery of diverse musical disciplines.
This varied approach to dynamic, post-heavy music continues throughout the album, with tracks like "Iter" and "Kibo" acting as the cerebrate transports across plains between the craters and mountains of Migration's most impassioned moments. These ruminative ambient flourishes are compelling in their own right, but also serve to magnify the moments of pure sludge divinity. Then we have the closing tracks, "Lira" and "Unberth", which continue the trend of dynamic divergence, weaving between pulsing ambience, euphoric collisions, and analogue combustion. But as I said, whilst each track is overflowing with dynamism, they are but contributing episodes of a much larger project. Each truly memorable moment, of which there are many, are not individually contained but intertwined with one another, culminating in an album that is consistently compelling. In this regard, Migration matches the cinematic structure of its predecessor, though in this case the borders are pushed just that little bit further, with a willingness to commit to extended musical episodes for that little stretch longer.
The production also carries the homogenous brunt of its sludgy foundation, giving those hard-hitting dual-guitar riffs an intense landing with a vintage yet crunching power, but the clarity and space given to subtle synth pads, the consistent rumbling of Tom Begley's clawing bass lines, and sinister noise layers by the guesting Taro Aiko and the late Etsuo Nagura. When it isn't teasing you with curious embellishments that utilise recondite musical phrasing, it's overwhelming with unwieldy firepower.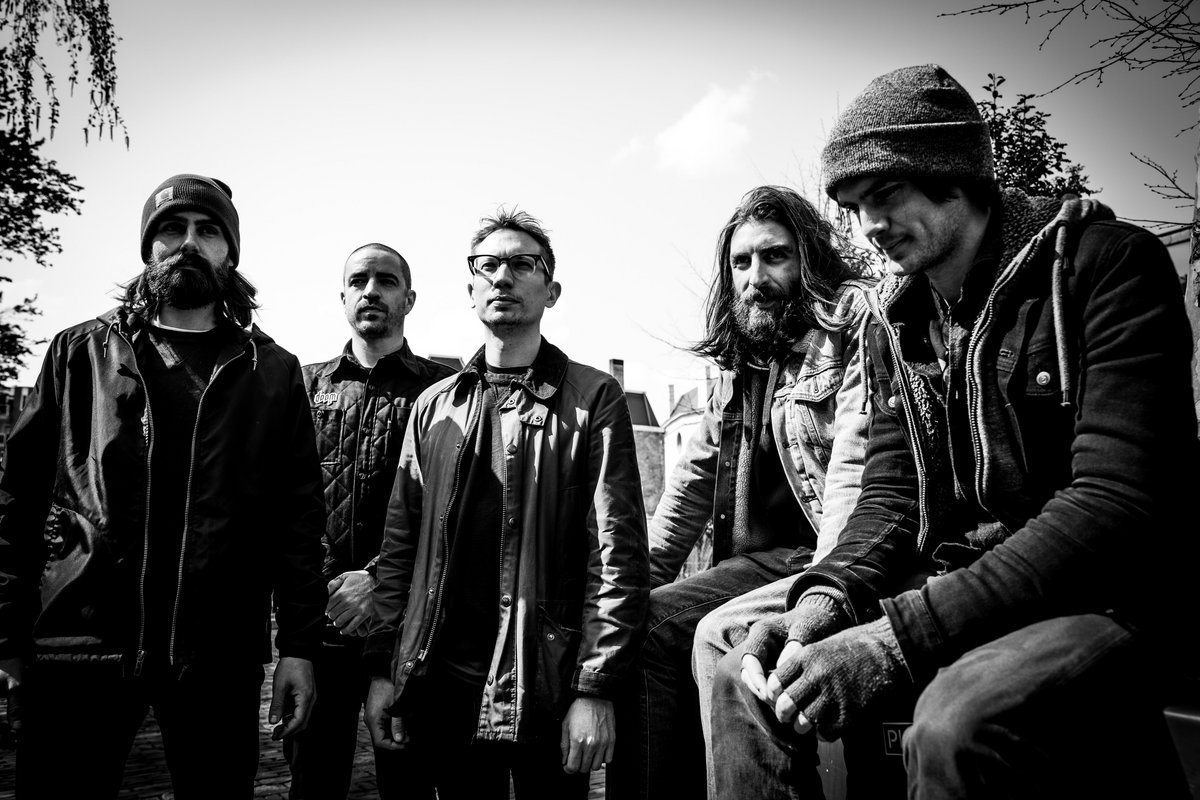 We've been blessed with many transcendent records this year already, with albums fully realising the escapism that makes heavy music such a compelling emotional release. But here we have perhaps one of the genre's finest examples. Migration always had a challenge in meeting the standards set on their debut, but I can safely say that Bossk have once again knocked it out of the park and released an album that comfortably maintains their status amongst the post-metal elite.